A RAINBOW OF COLOURS, FOR EACH
Handmade Nursing Necklace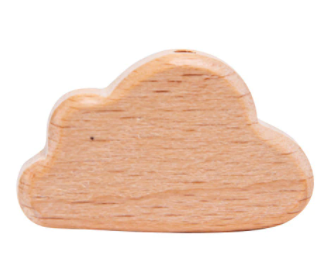 Let's find out more about these sweet jewels. Each necklace is made up of two fundamental elements: beads of different shapes, to get the little one used to different tactile sensations, and a hollow accessory, to be grasped instead of mothers' hair, sweaters and earrings. Further accessories can then be added to this, such as the crochet covered beads (handmade by me).

It's not just an aesthetic aspect, which doesn't hurt anyway, but it also has a playful purpose! The colors appeal to babies, who are not distracted by anything else during breastfeeding or nappy changes.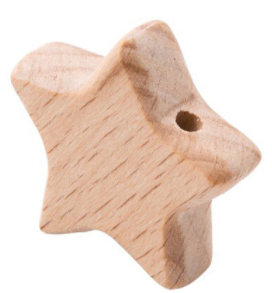 Cotton generates an additional tactile stimulus, so the child will become familiar not only with different shapes, but also with different materials!

Whether you prefer a minimal style, whether you prefer wood to cotton, whether you let yourself be sweetened by a baby elephant rather than a nice hedgehog, I have the solution for you! The nursing necklaces are:
The crochet necklaces are hand washed and disinfected after assembly and before shipping. You can do the same thing, when necessary! The yarn is 100% cotton!
Washable with warm water and neutral soap.
The necklaces are comfortable to wear because I prefer to use ribbon and not crochet cords. The sliding closure does not require annoying knots to adjust the length.
Adjustable in length, thanks to the sliding closure.
The models you see in the picture are the necklaces I've already made. If you have special needs, prefer a color or a pet, just contact me and we'll think about it together!
Customizable in colors and shapes.
---
What are the general characteristics of my necklace?
Adjustable sliding closure
Natural wooden beads of various shapes
Cotton yarn crochet covered wooden beads (handmade)
Silicone beads (food grade)
Hollow elements
Double satin ribbon
On Demand:
I ship wherever you are
Gift box
Dummy holder
Teether
All models can be customized, both in terms of color and decorative elements.
Do you like the model but would like a different color? Do you need information?
Chat me on Messenger:
During the assembly of the necklace, all precautions are taken to have a safe object for children. But, remember that, due to the presence of small beads, in any case the necklaces must always be used under adult supervision.
---